Low Voltage Distributors ( LV Distributors ), Air Circuit Breakers ( ACB ), Moulded Case Circuit Breakers ( MCCB ), Ground Fault / Earth Leakage Protections, Switch Disconnector Fuse Units ( SDF ), LV Power Circuit Breakers, Miniature Circuit Breakers ( MCB ), DC MCB, Special Application MCB, RCBO, RCCB, ELCB, MCB Type Isolators, Distribution Boards SPN, TPN, UTPN, Plug Socket Units, Kaedra Weather Proof Enclosures, Plugs & Sockets, Wiring Devices, Switches, Sockets, Livia, Opale, Zencelo India, Zencelo BS, Neo C-Metro, ULTI, Occupancy Sensors, Switching & Controlling Products, Tesys K, Tesys D, Tesys F, Tesys MPCB, Tesys T, Tesys U, Power Monitoring Meters, Power Logic ION Meters, Coolite Lighting Energy Savers, Authorized Dealer, Supplier For Schneider Electric, SOCOMEC Group, HPL Electric & Power, OBO Bettermann, Hensel Electric, Cooper Bussmann By Eaton, Neptune Ducati / Bals, Gorlan, Trinity Touch, Telergon TFV, DC Switches, Tribox, OBO BETTERMANN, Socomec Atys, ASCO Power Technologies (230 Series, 300 Series, 7000 Series), WOTPC, Watson. Our setup is situated in Pune, Maharashtra, India & we serve worldwide but majorly customers from Gulf countries like Bahrain, Dubai, Oman, Qatar, Saudi Arabia, Egypt, Jordan, Lebanon, Syria, Yemen, Kuwait, UAE, and African countries like Algeria, Angola, Ascension, Benin, Bissau, Botswana, Burkina Faso, Burundi, Cameroon, Cape Verde, Chad, Comoros, Congo, Cunha, Djibouti, Egypt, Equatorial Guinea, Eritrea, Ethiopia, Gabon, Gambia, Ghana, Guinea, Kenya, Lesotho, Liberia, Libya, Lvory Coast, Madagascar, Malawi, Mali, Mauritania, Mauritius, Mayotte, Morocco, Mozambique, Namibia, Nigeria, Rwanda, Saint Helena, São Tomé and Príncipe, Senegal, Seychelles, Sierra Leone, Somalia, South Africa, South Sudan, Sudan, Swaziland, Tanzania, Togo, Tunisia, Uganda, Western Sahara, Zambia, Zimbabwe etc.
Welcome to S. R. Enterprises
S. R. Enterprises has evolved from a small fish in a small pond to a big fish in the vast oceans. 27 years of experience has taught the organisations family, core values and ethics. We strive to achieve our goals by continual improvement in our process, quality products & services and management systems to meet Customer expectations. Honest work, open communications and strenuous effort of its people and also with a sincere desire to reach the position where the company stands today. Our vastly equipped stores & warehouses hold plenty stocks to meet ur immediate requirements.

Electrical Switchgear & Switches Distributors
Our Vision & Mission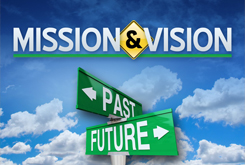 S. R. Enterprises
To provide the customers with best quality products. Offer prices better than the market relevant prices. Reduce time consuming...
more details
Channel Partners of
SCHNEIDER ELECTRIC

SOCOMEC GROUP

FIBOX

ASCO POWER TECHNOLOGIES
HENSEL ELECTRIC

COOPER BUSSMANN BY EATON
NEPTUNE DUCATI /BALS

GORLAN ( GEM TELERGON )

HPL ELECTRIC & POWER

OBO BETTERMANN

BCH ELECTRIC

KEI WIRES AND CABLE