Full Flat Switches, Authorised Dealer, Supplier For ZENCELO INDIA Switches. Our setup is situated in Pune, Maharashtra, India & we serve worldwide but majorly customers from Gulf countries like Bahrain, Dubai, Oman, Qatar, Saudi Arabia, Egypt, Jordan, Lebanon, Syria, Yemen, Kuwait, UAE, and African countries like Algeria, Angola, Ascension, Benin, Bissau, Botswana, Burkina Faso, Burundi, Cameroon, Cape Verde, Chad, Comoros, Congo, Cunha, Djibouti, Egypt, Equatorial Guinea, Eritrea, Ethiopia, Gabon, Gambia, Ghana, Guinea, Kenya, Lesotho, Liberia, Libya, Lvory Coast, Madagascar, Malawi, Mali, Mauritania, Mauritius, Mayotte, Morocco, Mozambique, Namibia, Nigeria, Rwanda, Saint Helena, São Tomé and Príncipe, Senegal, Seychelles, Sierra Leone, Somalia, South Africa, South Sudan, Sudan, Swaziland, Tanzania, Togo, Tunisia, Uganda, Western Sahara, Zambia, Zimbabwe etc.
ZENCELO INDIA
The revolutionary Full-Flat switch for outstanding people
Full-Flat switch for in-standing people
Presentation
The Full-Flat form factor has redefined many facets in life. Aero plane seats. TVs. Mobile phones. Electric stoves... And now switches. Aesthetically pleasing flat switches are in fact available. Until now these were exclusive to either electronic or lighting automation systems only. The ZENcelo Full-Flat switch has been created for the majority who use electromechanical switches. Even switches can be Full-Flat... you never imagined…

With ZENcelo, Design and Style is no longer a privilege of only the rich and famous…but a reward for those who know...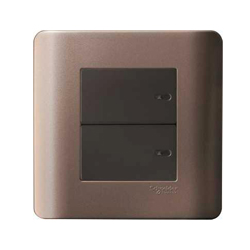 Benefits

The revolutionary full flat switch
The revolutionary full flat Switch :
Aesthetically pleasing flat switches are in fact a reality. This revolutionary full flat switch has been made into reality by the unique Impress mechanism. Clear of all unnecessary lines and protrusions, and harmoniously blending with every contemporary décor, Zencelo is created to become the next reigning favorite.


Design – It's the way forward
A statement of tasteful living, Zencelo is all about style and substance rather than superficial elaboration. You will be impressed with the clear and non-intrusive design, a design marvel by itself. It blends well into any contemporary interior design. Sleek and stylish, it is definitely on class above standing out.


Technology - Turning Imagination into reality
The unique iso-motion-press mechanism ensures that the switch stays in the same position whether on ON or OFF and can be swiftly operated with one simple motion.
Function – User is everything

Form does not sacrifice function. Knowing when the full-flat switch is turned on is not taken for granted.
The "indicator" changes to "marigold" color when turned "on", and blends into the same color as the dolly when "off". Meticulously designed to the finest detail, not only for looks but also for practicality.
Applications
Zencelo is a perfect solution for any environment, from the residential market to commercial buildings such as hotels, hospitals, offices...