Residual Current Circuit Breakers ( RCCB ), Earth Leakage Circuit Breaker ( ELCB ), Authorised Dealer, Supplier For Schneider Electric Products, HPL Group Products, OBO BETTERMANN Products, Hensel Products, COOPER Busmann Products, Neptune-Ducati Products. Our setup is situated in Pune, Maharashtra, India & we serve worldwide but majorly customers from Gulf countries like Bahrain, Dubai, Oman, Qatar, Saudi Arabia, Egypt, Jordan, Lebanon, Syria, Yemen, Kuwait, UAE, and African countries like Algeria, Angola, Ascension, Benin, Bissau, Botswana, Burkina Faso, Burundi, Cameroon, Cape Verde, Chad, Comoros, Congo, Cunha, Djibouti, Egypt, Equatorial Guinea, Eritrea, Ethiopia, Gabon, Gambia, Ghana, Guinea, Kenya, Lesotho, Liberia, Libya, Lvory Coast, Madagascar, Malawi, Mali, Mauritania, Mauritius, Mayotte, Morocco, Mozambique, Namibia, Nigeria, Rwanda, Saint Helena, São Tomé and Príncipe, Senegal, Seychelles, Sierra Leone, Somalia, South Africa, South Sudan, Sudan, Swaziland, Tanzania, Togo, Tunisia, Uganda, Western Sahara, Zambia, Zimbabwe etc.
Residual Current Circuit Breaker (RCCB / ELCB)
AC Residual current Circuit Breakers - xID


for protection against Risk of Shock / Electrocution and Risk of Fire in case of Earth Leakage Current.
Complies to standards IEC/EN 61008-1 and IS 12640
AC Class protection
Selective range available for time based discrimination
Easy Monitoring: Earth fault indication and Test Button on front face
Operating temperature upto +70°C
Mandatory to use OF-S auxiliary to add a, indication or thpping auxiliary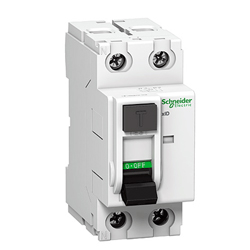 AC Residual current Circuit Breakers - xID
AC Residual current Circuit Breakers (RCCB) - ID
Complies to standards IEC 61008-1 and VDE 0664
AC Class protection
Degree of pollution: 3 (suitable for industrial environment)
Electrical ON/OFF indication by using OFSP auxiliary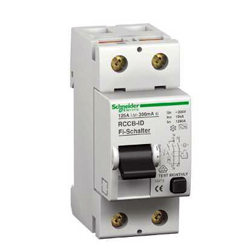 AC Residual current Circuit Breakers (RCCB) - ID