Standalone Residential Lighting Control, Dimming Controls, EZinstall ULTI Dimmers, Authorized Dealer. Our setup is situated in Pune, Maharashtra, India & we serve worldwide but majorly customers from Gulf countries like Bahrain, Dubai, Oman, Qatar, Saudi Arabia, Egypt, Jordan, Lebanon, Syria, Yemen, Kuwait, UAE, and African countries like Algeria, Angola, Ascension, Benin, Bissau, Botswana, Burkina Faso, Burundi, Cameroon, Cape Verde, Chad, Comoros, Congo, Cunha, Djibouti, Egypt, Equatorial Guinea, Eritrea, Ethiopia, Gabon, Gambia, Ghana, Guinea, Kenya, Lesotho, Liberia, Libya, Lvory Coast, Madagascar, Malawi, Mali, Mauritania, Mauritius, Mayotte, Morocco, Mozambique, Namibia, Nigeria, Rwanda, Saint Helena, São Tomé and Príncipe, Senegal, Seychelles, Sierra Leone, Somalia, South Africa, South Sudan, Sudan, Swaziland, Tanzania, Togo, Tunisia, Uganda, Western Sahara, Zambia, Zimbabwe etc.
ULTI


Standalone Residential Lighting Control
Dimming controls
Presentation
EZinstall ULTI Family Leading Edge Dimmers are two-wire true retrofit design which enables direct replacement of standard mechanical electrical switches without additional cabling or rewiring. A built-in RF receiver enables direct remote control

to Dimmers with scene or individual circuit control on/off feature. EZinstall ULTI Dimmers are available as 600W ratings, and switches are available as 10AX and 5 AX ratings. All these are compatible with incandescent and low-voltage halogen lighting.

EZinstall ULTI Dimmers/Switches are available in a wide range of finishes and styles, and feature European design elegance.

In addition, the units feature blue or amber LED O-ring backlight with easy-to-use push buttons for on/off switching and dimming. The dimmers can be controlled from any pre-programmed remote control units.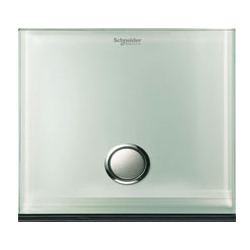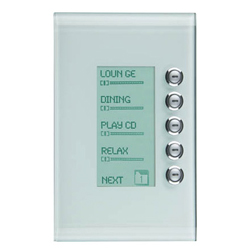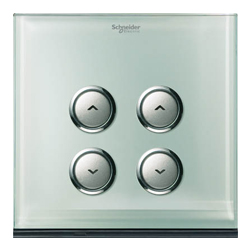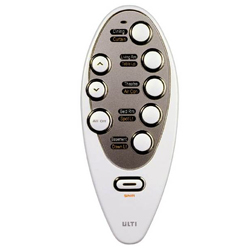 EZinstall ULTI Dimmers use British Standard electrical wall boxes making them simple to retrofit and install to complement. EZinstall ULTI Family Fluorescent Dimmers enable dimming control to analogue input ballast controlled lighting load.

EZinstall ULTI Fluorescent Dimmers are available as 5A ratings switch outputs, compatible with most of 0-10V or 1-10V analogue ballast for fluorescent, LED and HID light fittings.
Benefits
Ultra-slim design.
2-wire true retrofit design enables direct replacement.
Fully compatible with British Standard wall boxes, no special mounting accessories required.
Light touch buttons equipped with LED backlight, allow users to locate the switch in a dark environment.
Tactile switch.
Built-in RF receiver enables remote switching and dimming of light switches.
Distributed intelligent configuration eliminates the requirement for central controllers, users are able to control lighting circuits on/off and lighting intensity locally as well as by remote control.
Compliant with requirements of European Community Countries for Electromagnetic compliance.
Cover plates are available with Brush Silver, Pearl White, champagne gold and glass cover plates.
Applications
Simple Apartments/Flats
Retroffiting apts/flats
New apts in planning stage.
Hotel Guest rooms